For bass clarinet, percussion, celesta, harp, piano and cello.
Commissioned by Fonds voor de Scheppende Toonkunst.
Written for De Doelen Ensemble.
"Looking at two World Wars, global pollution, post-war fast food with pornography culture and commercially taught nonsense for dummies in conservatories, I say: real art is right. The Doelen Ensemble is right." This comes from a combative Peter-Jan Wagemans in the program booklet of the Doelen Ensemble under the motto "Ten years of new music in color, ten years of color in new music."
"The most characteristic of the commitment of the Doelen Ensemble to the work of young people was the Saturday evening, dedicated to composing twenty-somethings and thirty-somethings, surrounded by "veterans" such as Klaas de Vries, Rob Zuidam and René Uijlenhoet, composers who have earned their stripes and know what they want and have already done so as thirty-somethings."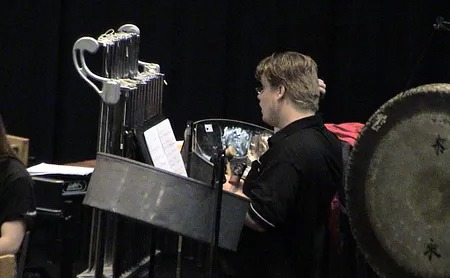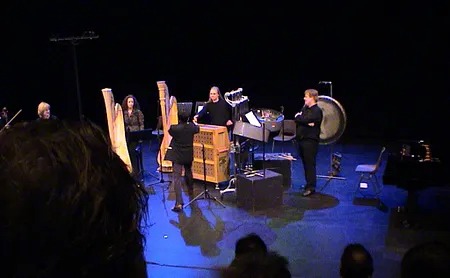 Iyona (Jonas) for bass clarinet, cello, harp, percussion, and celesta by Philemon Mukarno represents the pinnacle of a composer who is highly confident in his vision. The construction is masterful, with an intense Xenakis-like complexity that entrains the listener in a captivating ritual. From the outset, the duos of bass clarinet and cello intertwine, followed by a brilliant transformation of the harp-celesta into a Gamelan-like spectacle. The entire ensemble melds in an electrifying discourse, ultimately leading to the finale, which features the high-pitched wringing bass clarinet and cello driven by the tubular bells until culminating in fiery steel drums. This music demands your full attention and endurance, but if you withstand its challenge, you'll be left with an experience that enlivens your soul.