September 9, 2021, 18:30
Apotheose, Württembergische Kunstverein,
Schlossplatz 2, D-70173 Stuttgart, Germany.
November 20, 2021 (time t.b.a.)
Biegungen im Ausland, Ausland,
Lychener Str. 60, 10437 Berlin, Germany.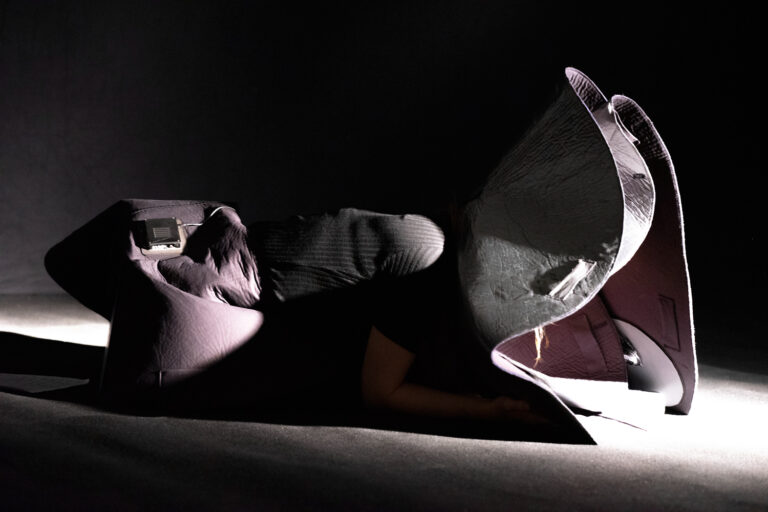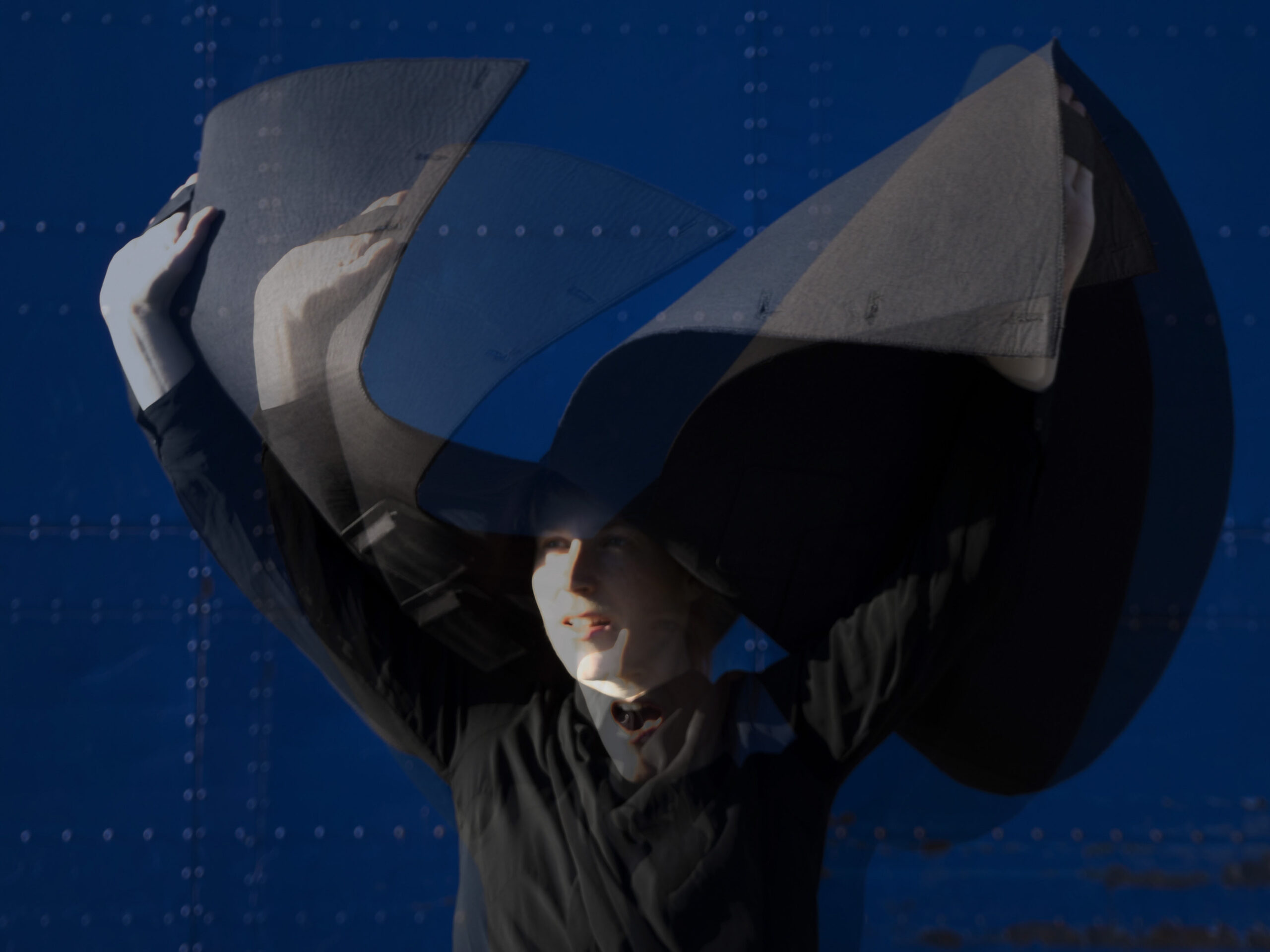 A sound experience for voice and (electro)acoustics' presents a performance around the boundaries and possibilities of the human voice in interaction with the Voice-Skin, a wearable acoustic interface. Unconventional vocal techniques and spatial resonances are mixed with (electro-)acoustic sounds that are transmitted through the material surfaces and electronic components of the Voice-Skin. The movements of the vocalist will generate a spatial sound experience in which the listeners will immerse themselves.
Surat-Surat Perang [2020] by Philemon Mukarno for voice and voice skin with 6 tracks electronics.
Duration: 20 min
Composed on request of and dedicated to Janneke van der Putten
With the financial support by the Performing Arts Fund NL 
2 track version of the electronics of Surat-Surat Perang